Maine Speech-Language-Hearing Association Review
Maine Speech Language Hearing Association (MSLHA) serves speech-language pathologists, audiologists, students and other communication specialists by providing resources, information, advocacy, networking, educational programs, and public awareness to deliver the highest quality of care for the people they serve. The association is licensed by the Board of Speech Pathology & Audiology. Their staff is working closely with CDS Maine. Using this website, it is also possible to find a speech-language pathologist near me.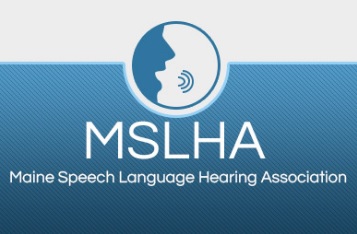 Membership
This American speech and hearing association invites everyone to join them to get support from the speech-language pathologists, audiologists, and related professionals in Maine. The association offers its members:
Discounted continuing education conferences that provide the members with evidence-based presentations at a low cost;
A lending library of exclusive assessment tools and treatment materials;
Legislative Committee will let you get timely news about upcoming important policy changes which will allow you to participate in the decision-making process;
A strong support network.
Conferences
The only upcoming event announced on the website of speech and hearing associates is ASHA conference in Portland, Maine on 7-8 November 2019.
Speakers include:
Ann Kummer PhD, MA CCC-SLP, FASHA
Gina England MA, CCC-SLP
Marybeth Allen MA, CCC-SLP, BCS-F
Jane Pullman PhD, CCC-SLP & Daniel Pullman, PhD